Posts Tagged 'mw3 3 gameplay'
Jun 11, 2011 Videos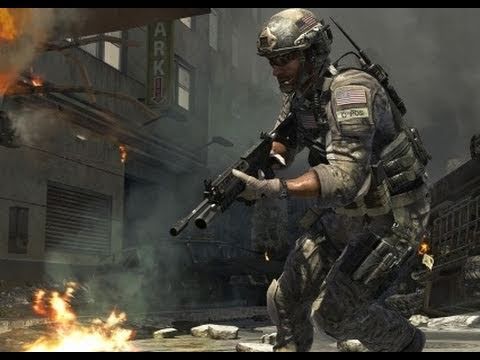 We don't have any new information on Modern Warfare 3 Perks for you just yet, but while you're waiting for that MW3 Perks demo, I'm sure you'll settle for some MW3 gameplay, right?
Microsoft kicked off its 2011 E3 press conference with an 8 minute gameplay demo from Modern Warfare 3.  The demo was of a particularly intense scene.  We start with our team under water, stealthily sneaking around, prior to coming to the surface and seeing a battered New York City under attack.  From there, you board a sub and take care of business, and finish with a particularly intense chase scene as missles and explosions hit boats, buildings, and aircraft all around it.
It certainly looks exciting.  But don't take my word for it, watch it yourself up above.
Tags: mw3 3 gameplay, mw3 e3 demo, mw3 perks